The ideal place for a signal box at Pont Llynfi Junction (PLJ) is between the Bay platform and Platform 3. All the trains to and from Nantlle have to come to these platforms, while goods will only be one track further away.  The single-line token will need to be given to and taken from trains at this point.
But the clearance is tight for a signalbox there. Enter a solution – the "tall signalbox" from Bachmann – which is tall but also very importantly narrow. One came up in te second-hand market, so I snapped it up. This design was used in places that were width constrained, and the tallness also allows better visibility down the platforms to the south end of the station.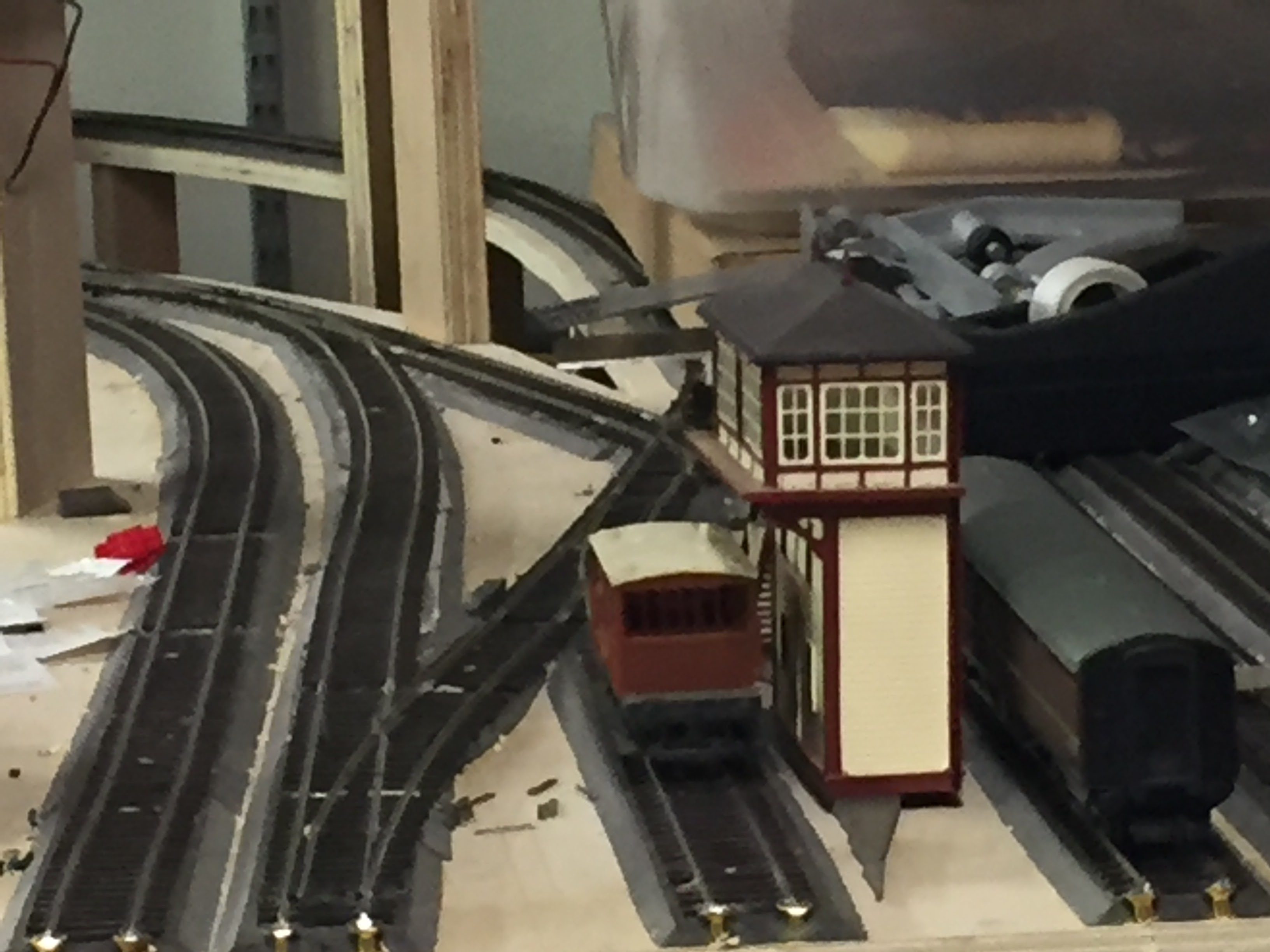 As supplied the width is compromised by the ladder at the back – but with a little work, the stairs can come down from the side instead to an exchange point for tokens, and the stair landing used for a very needed signalman's privy.
The box is based on a Midland prototype (Coalville) and so we assume that the Midland was involved in building it back when Port Dinllaen was a rival port to the LNWR's Holyhead.
These pictures show the visibility through the Bowstring Bridge of the single Pwllheli line as it crosses over the mainline. The view the other way is not as clear because the section for the station itself is MIA – currently being wired.