The last board to not have track on it was Pont Llyfni Junction (PLJ) – South End. But by reshuffling the boards, even though we are not ready to put them into their proper spaces yet because we need to work on wiring underneath and the rear scenery, I was able to get that board connected and so track-laying has commenced.
PLJ is on the main line and has four platforms, an Up line and an island platform with a bay. The three main platforms are two-way, which allows for express trains to pass in either direction. The expectation is that Platform 3 will mainly be used by LMR trains between Afon Wen & Caernarvon/Bangor.  Platform 2 will mostly be for LNE stopping trains to PD, while Platform 1 will be where passengers catch LNE trains to Shrewsbury. But in order for trains to pass, there will be frequently be trains on Platform 3 to allow passing trains in Platform 1 or 2. The bay will be the exclusive province of push-pull trains to Nantlle. Passengers from Nantlle to PD will therefore need to be on their toes to pick which side of the island to go to!!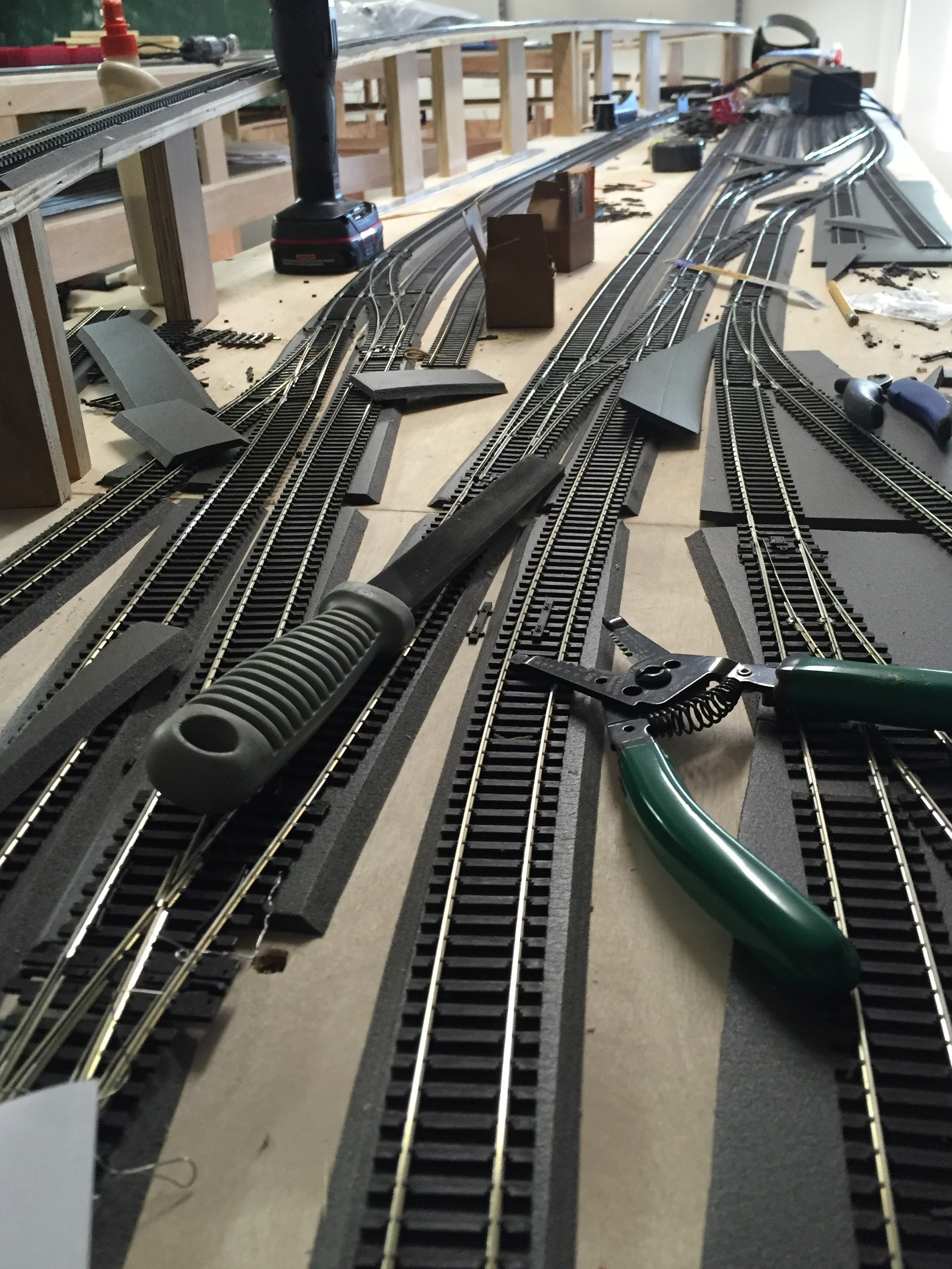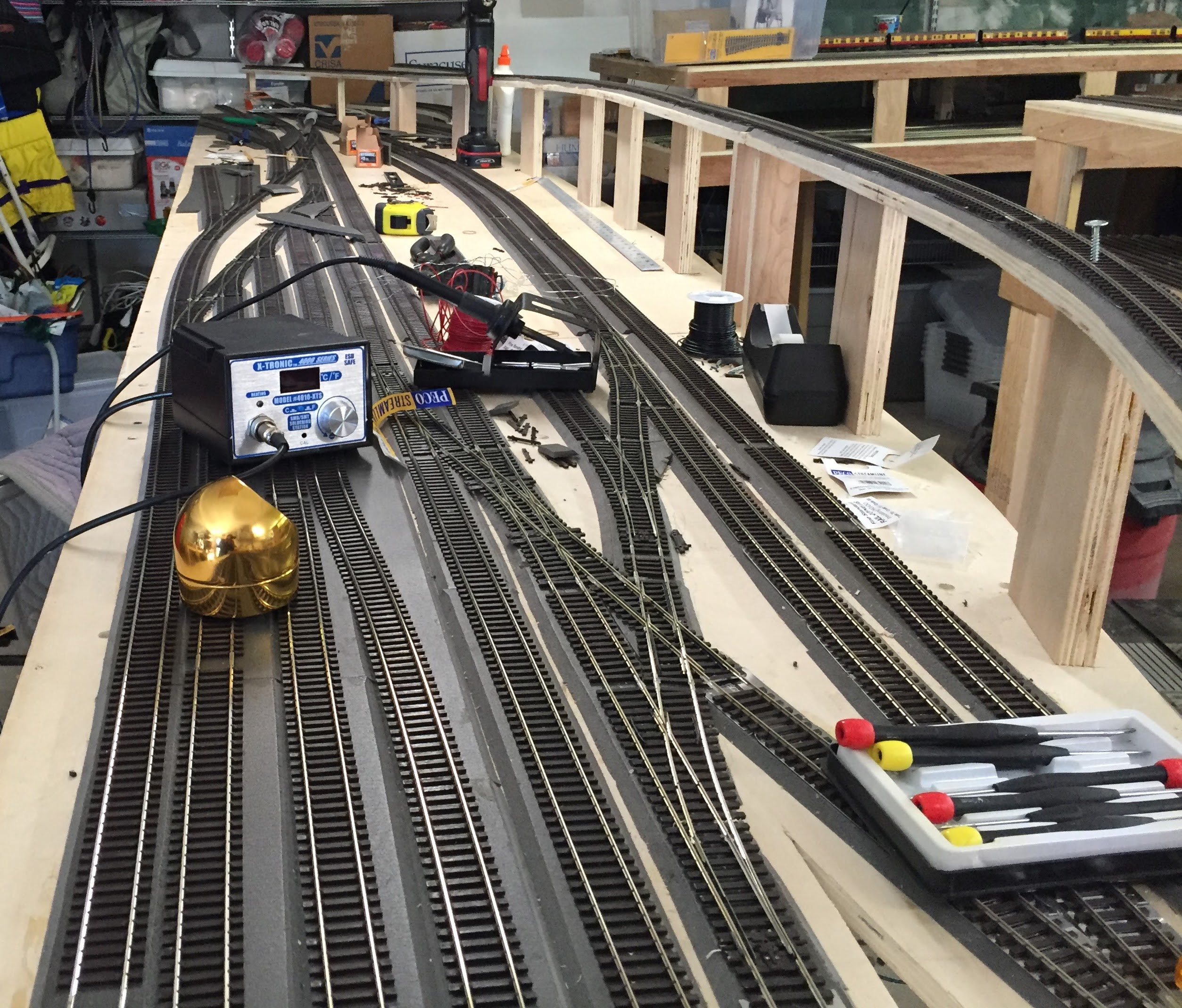 The North End holds the marshaling yard for PDL. 6 sidings, each of which is 3 to 6 feet long. Goods trains can be shunted independently of the action on the passenger side. Also sprung off the marshaling yard is the PLJ engine shed. Engines to work the branch and work the yard are stationed here.