So after building the LCUT large signalbox as the maker intended, I was dissatisfied with the height – it did not look imposing enough.
So I ordered some extra parts and added a scale 5′ "lift" to get it so the bobby can see over an engine immediately in front of the box.
The parts were
A new back wall (which I made a new front and rear out of)
A new staircase,
A new door set (to get a new lower door that I added onto the existing one – giving a 10′ high door to the frame room (or so it will hopoefully look when painted.
A new floor – to make the "lift" much more rigid
But this looked a bit stark – especially as I had chosen not to add new windows for the frame room – and my cutting skills had made the join pretty obvious.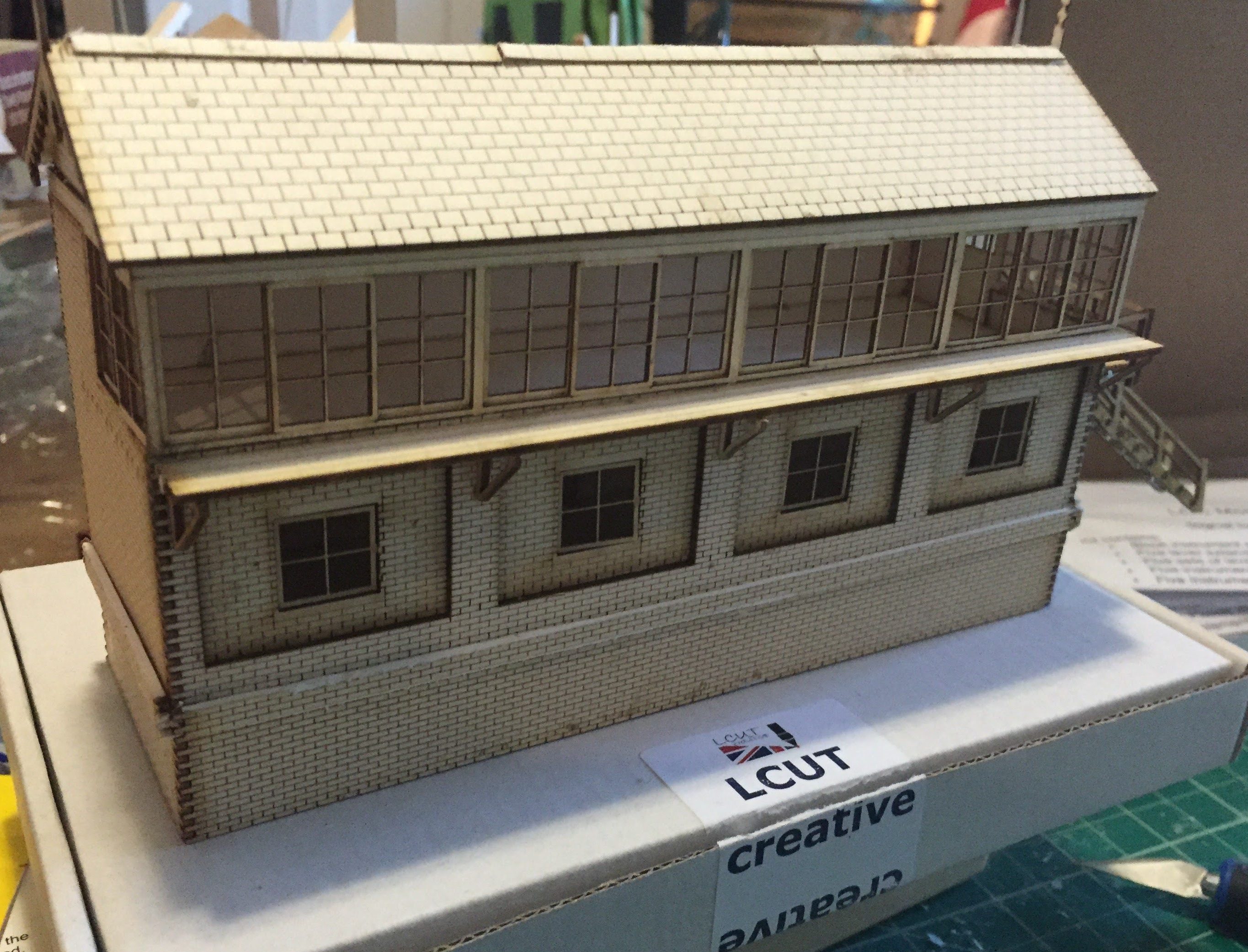 So I went back and added a brick "brace" around the join area. I think that looks a lot better – it emphasises the area, breaks it up visually and disguises the join all at the same time.
My hope is my crack paint team will work wonders to get this box into good order.
I have left the roof detachable so that the interior can be fitted out and maybe lit..