LCUT provided a "large" signalbox – Welsh "Ty Mawr" -> Large House – which I assembled for Port Dinllaen –  a >100 lever box but possibly using electo-pneumatic levers, which reduces the length.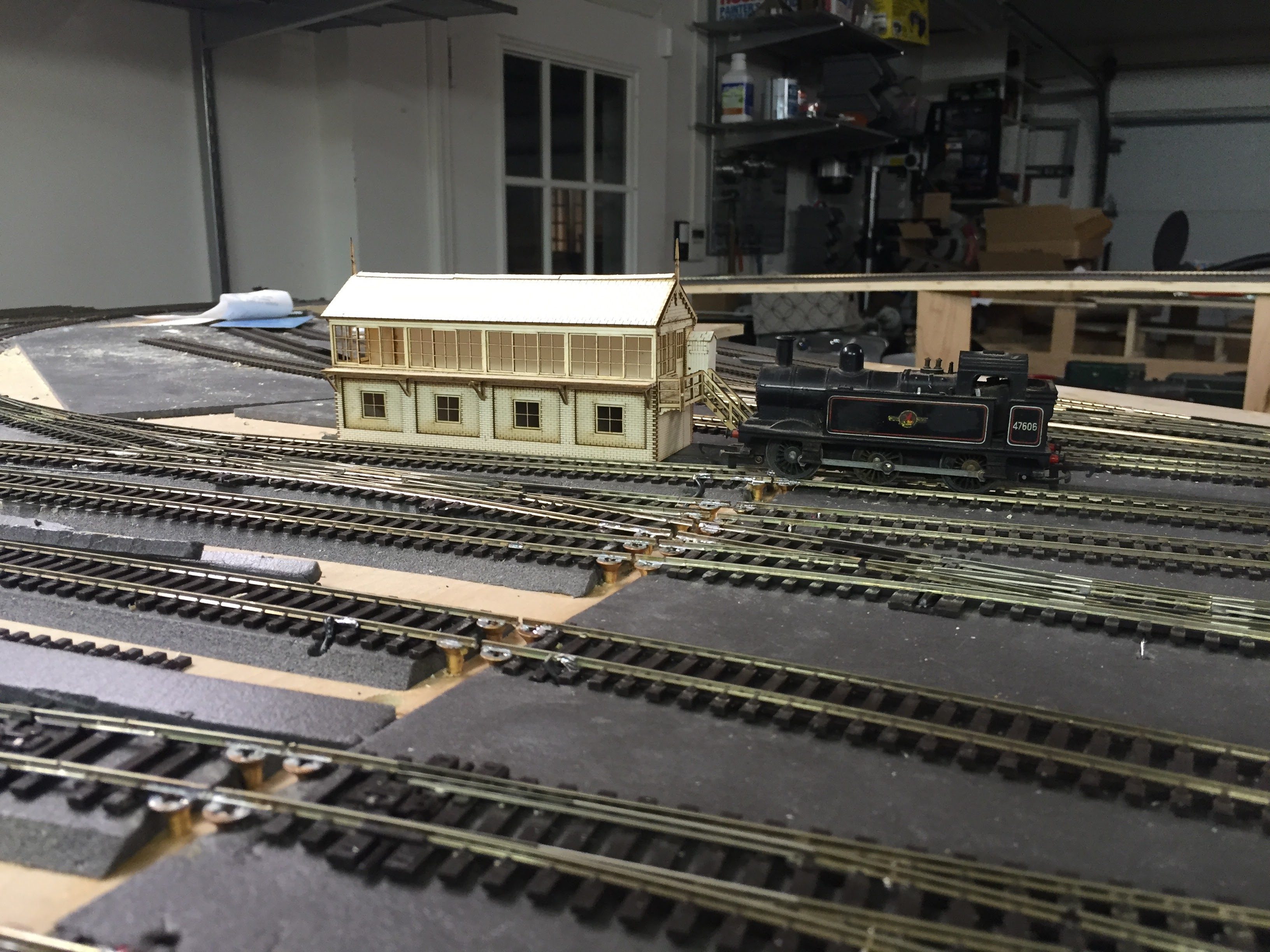 The assembly took 2 hours while watching the Olympics. Obviously it needs painting. It's a handsome enough looking box – but to my eyes it looks too short for this location. A passing Jinty can obscure the view of all traffic. I therefore experimented with adding 5′ in scale height….
That looks better and is still not so high so that it can't see under the bridge to the right. I am ordering the extra parts from LCUT accordingly to add 5″ of brick to the base and an extra ladder, etc.
This kit has a left-hand and right hand option – and includes privies (Ty bach in Welsh) for each – I therefore coopted one and added it to the tall signalbox for Pont Llyfni. The fence has still not been cut for the repositioned ladder – so the signalman looks like he's there for an extended shift!