First board at PD is being laid out while I wait for the SE Finecast small turntable.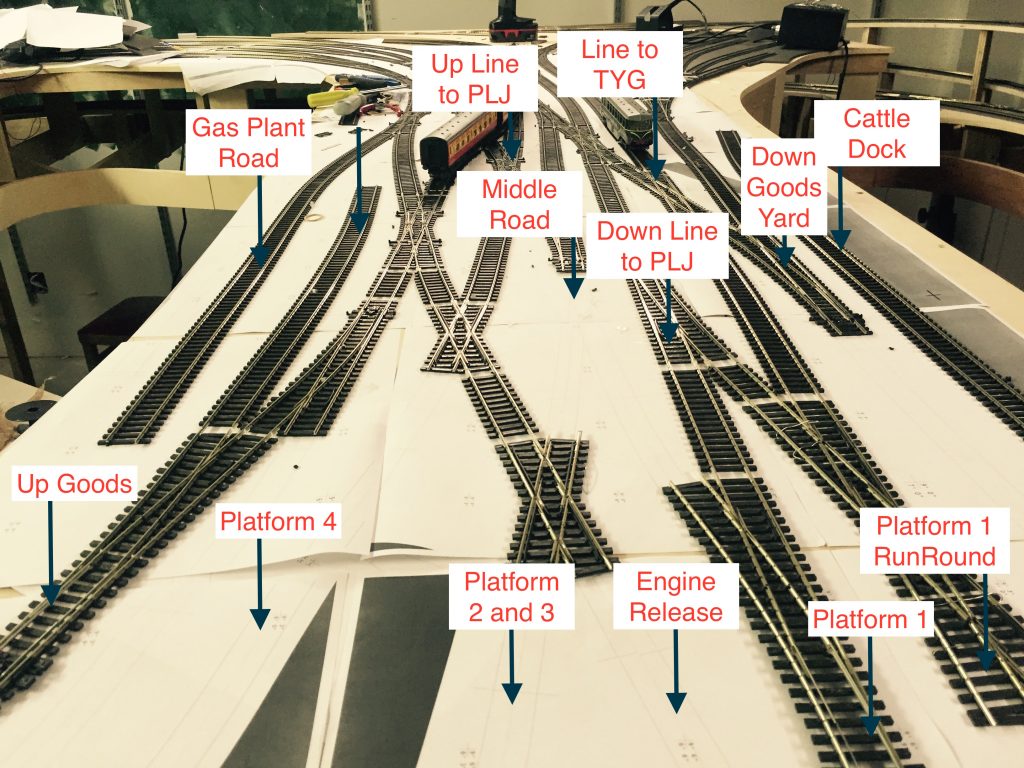 The aim is to be able to completely wire up the boards when they are complete from the underneath (invert them with the track already attached).
I Found I was running short of Insulated Rail Joiners and needed another large Y point and a couple of curved lefts. So orders off to RoS for those.
This board is nearly all throat as the line from TYG joins the double track from PLJ.
My technique is to use 1::1 prints from XTrackCAD and lay the track to that, test it for running and so forth. Then I will put down underlay and fix (for DCC) and wire up the points.  Finally I glue the track down.
The board in these pictures is the station throat for PD which has a double track MR/ER joint main line to PLJ and a single track WR mainline. These lines pass a MPD for the MR/ER  on one side and the PD goods yard on the other. Between the two lines in a triangle is the MPD for the WR – which houses mainly tank engines and banking locos. Larger engines use the large turntable, coaling facilities and sheds on the MR/ER side.
Getting between all these lines and the 4 platforms and two-sided goods facilities makes for a lot of point work. The original design comes from Holyhead – but there has been a lot of compression and addition of the single track line.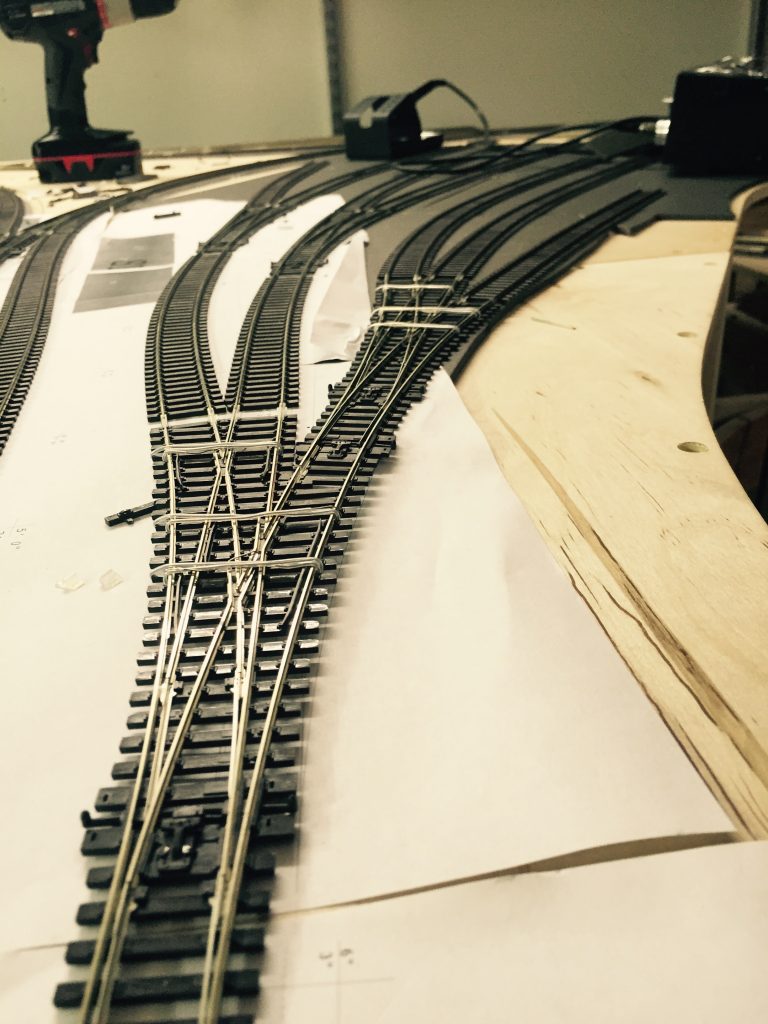 The PD goods yard on the up side. There will be a goods shed with an end-dock to the right.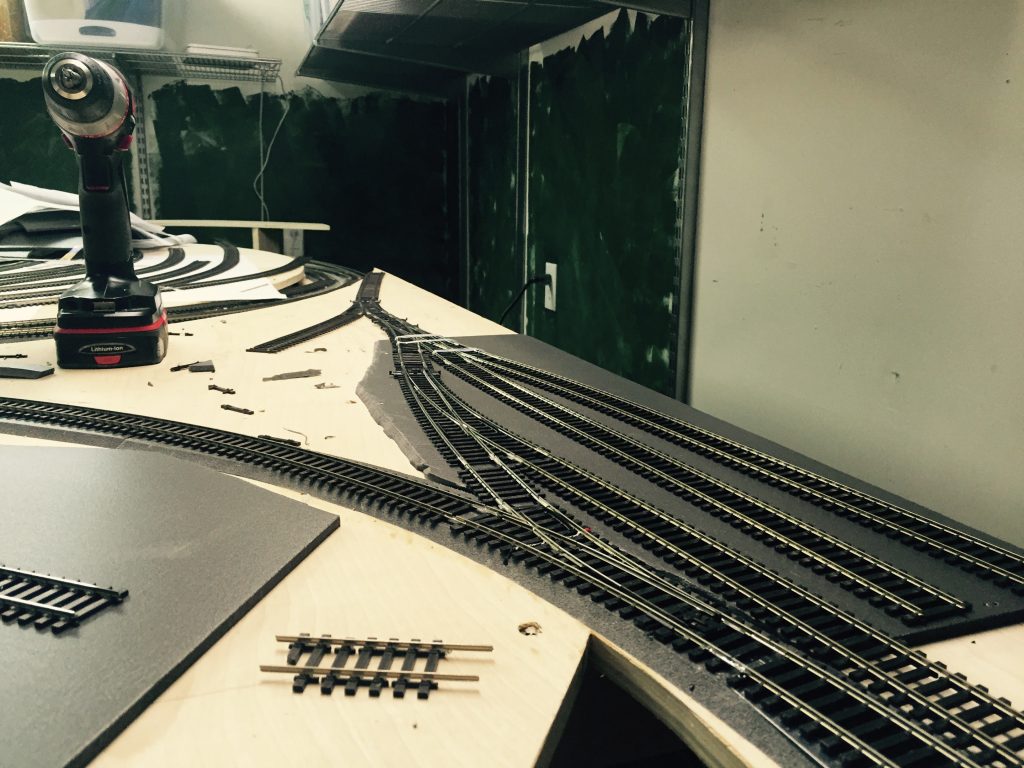 The WR MPD – rather cramped – small turntable here (60 ft) under the drill. The two parallel lines are for a small WR shed.
The much less cramped quarters for the MR/LNER – the 72ft turntable will be where the pile of underlay is in this photo. There will be two sheds – an ex MR on the right and a ER shed beyond the turntable. The tracks on the left are the coal and ash wagon road, the coaling and watering road, a bypass road to go straight to the turntable. The lines on the right are from the turntable, and then 4 lines which are to the MR shed.